Important Update for Our Customers
Our location is currently closed. We are working with local funeral homes to ensure that all pre-need arrangements are serviced appropriately. For families with immediate need or a recent loss, we encourage you to use any funeral home in the area including Cotten Funeral Home.
Find An Obituary
Help remember your loved one with a thoughtful memorial, honoring the story of their life and family, as well as obtain details on their funeral arrangements. Click below to view our obituary listing.
Join the Mailing List
When an obituary is published to our site, we will notify you by email. This service is free, and you may
unsubscribe at any time.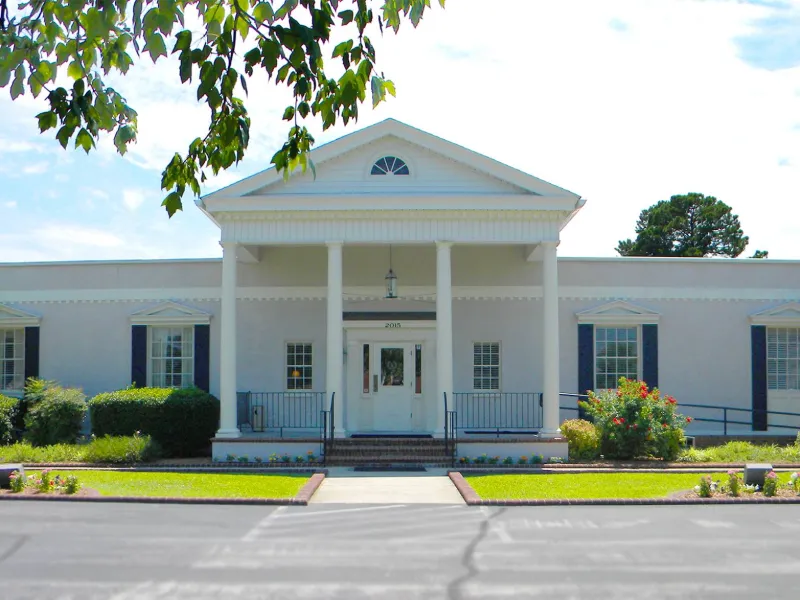 Providing Quality Services To New Bern Area Families Since 1880!
Pollock-Best has proudly served the greater New Bern area since 1880. Our commitment to excellence is continually demonstrated through personalized service and attention to detail." — Funeral Director & Manager Bob Burns
Of the many arrangements made after losing a loved one, the first is the selection of a funeral home. Our staff can help create a beautiful tribute and provide guidance and suggestions on the many decisions made when planning a funeral, cremation, memorial, celebration of life, and/or burial service.
We take pride in meeting the specific, and sometimes unique, needs of each and every family. Please use our website to learn about the funeral, cremation and permanent memorialization services we offer, as well as our pre-planning and grief support resources.
If you have any questions or concerns, please contact us at anytime. We are here to help you!
Plan Ahead
Advanced planning is a thoughtful and considerate act that your loved ones will truly appreciate when the time comes.
Customized Tributes
Customizing the service for your loved one allows you to truly honor their memory with unique and personalized details.
Testimonials
I would like to thank Pollock-Best Funerals and Cremations, and their staff. A year ago my mother past, your staff listen at my family's desires in the arrangements for my mom, all arrangements were met to the "T" , Our family could not of found a better group of professionals that were willing to listen and did their very best to accommodate out wishes in providing the Arrangements. I would "HIGHLY RECOMMEND" POLLOCK-BEST, should the need arise for their services. Again thank you and your staff for everything and your staff did for our family.
Ricky Hudgins
We are very grateful to Bob Burns and Larry Jernigan for their guidance, direction and assistance during the recent loss of our loved one. Thank you so much Bob and Larry for your courtesy, for your beyond-excellent service to us and for your patience.
Cecelia Hughes
We experienced excellent, compassionate and thoughtful service from the staff at Pollock-Best. We were all coming from out of state for a visitation and they were flexible and worked around our schedule.
T Miller
Great customer service.... Extremely helpful during difficult times.

Highly recommend.

Wilson Blanchard